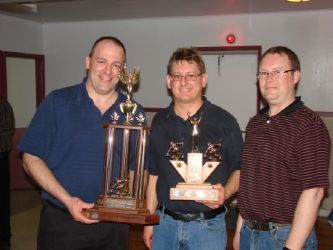 Monthly News
Welcome to the Petersfield Curling Club website!
The Petersfield Curling Club offers a variety of leagues - ladies, men's, stick, mixed, juniors program as well as a family fun league.
We are a vibrant non-profit organization. Whatever your skill or interest level, we have a league for you.

Good luck to all teams in the 2016-17 season!
---
The Petersfield Curling Club is accepting tenders for the 2016-17 curling season for the BARTENDER position.
Submit tenders to the attention of:
Al Croy, President
P.O. Box 455
Petersfield, MB R0C 2L0

or by email to
info@petersfieldcurlingclub.com
.

Inquiries and/or requests for more info can also be emailed.
Deadline for submissions is September 1, 2016.
---
Fall Start Up Gathering/Registration
Tuesday, October 4, 2016

---
Curling starts Monday, October 17, 2016
---
Congratulations to our 2016 Mixed Bonspiel Champs!
---
Congratulations to our Men's Team!
Kerry Fedorchuk-Petersfield (Vincent Van Dorp, Bob Fryza and Ian Grieve) represented Manitoba and the Petersfield Curling Club at The Travelers Curling Club Championship November 24-29, 2014 at the Mayflower Curling Club in Halifax, Nova Scotia.
Congratulations for making it to the semi-finals!!



---
Check out the NEW

TV / Camera System
Our facility has four sheets of ice, a canteen, and a comfortable lounge. With the addition of the new TV / Camera System, our club provides one of the best viewing areas for curling, capable of viewing both ends of the ice as well as the addition of two satellite receivers upstairs in the lounge for more viewing pleasure.
Thanks to our financial

DONATORS

this project was a huge success!
---
Celebrating

75

years of Great Curling!
Please help us to grow the club's building fund.
To Make a Donation, print the form and drop it off or mail it to:
The Petersfield Curling Club
All donations of $75.00 or more will be recognized with a plate on the wall, and tax receipts will be issued from the RM of St. Andrews.
CurlManitoba Specialty Licence Plates Available!
The CurlManitoba licence plate, to be administered by Manitoba Public Insurance, will be available on Monday, Dec. 9.
75th Anniversary Dinner Celebration
PCC Honorary Life Members
click here

to view our list of Honorary Life Members
Honorary Life Member Award
Congratulations to Colton Lott, part of the Manitoba Junior Men's Provincial Winners!!!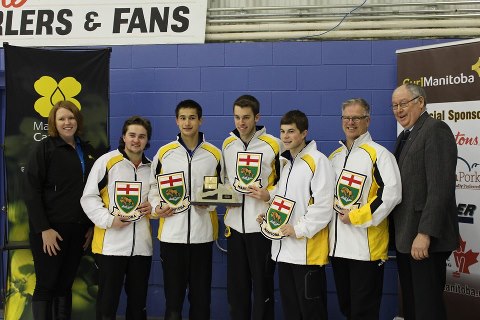 ---

Photo Gallery
We have a great collection of photos from the Petersfield Curling Club.
Do you have a photo you would like to share with others on our website?
Feel free to send us your photos.
Upcoming Events
2016-09-10
25th Annual Firefighter's Charity Social September 10, 2016
-------------------------------------------------------------
2016-09-23
Fundraising Social in Honour of Team Einarson Friday, September 23, 2016
-------------------------------------------------------------
2016-10-04
Fall Startup Gathering AND Registration Night Tuesday, October 4, 2016 at 7:30 p.m.
-------------------------------------------------------------
2016-10-15
Junior Curling Registration Saturday, October 15, 2016
-------------------------------------------------------------